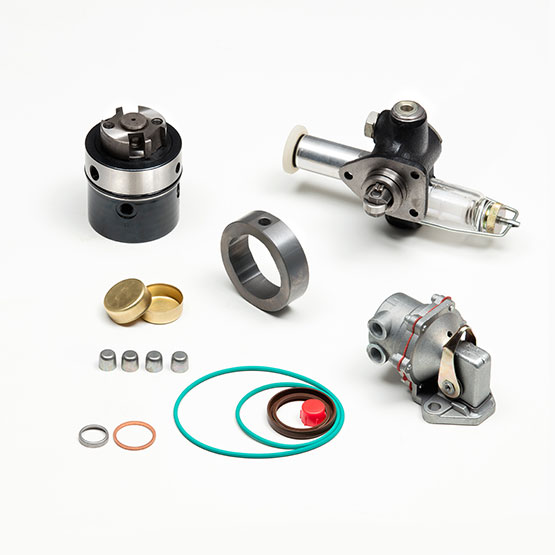 Seven Diesel SpA sells many parts for injection pumps, which include: feed pumps and service parts, service parts for DPA, DPC and DPS (included rotor heads), diaphragms, gasket kits and miscellaneous spare parts.

The injection pump is a component of the injection system. Our gasket kits allow the repair of the Bosch® rotary pumps (VE and VA), Delphi® rotary pumps (DPA-DPC-DPS), Cummins, Caterpillar® pumps and Bosch® inline pumps (MW and P).

We also supply feed pumps and genuine BCD® or alternative to Bosch® spare parts.

Feed pumps are used to feed the injection pump through a fuel inlet from the tank of the vehicle. There are diaphragm pumps, plunger pumps and priming pumps.

We can therefore provide a wide range of spare parts for reconditioning and repairing Bosch®, Caterpillar®, Delphi®, Denso®, Fiat®, GM®, Lucas-Simms®, Sigma® and ZEXEL pumps.